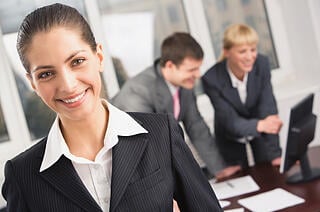 When it comes to productivity suites, Microsoft Office has won the title for the undisputed champion of the world. Many organizations and professionals use all of the programs in the MS Office Suite on a daily basis, which makes Office incredibly popular.
Additionally, Microsoft Office 2013 training is widely available, so becoming an expert with its use can be accomplished within a couple weeks. However, while there are a lot of advantages to MS Office 2013, there are also some disadvantages as well.
If you're trying to decide whether or not you should upgrade to MS Office 2013, it's important to be aware of the benefits and advantages that come from using Microsoft's newest productivity suite.
Advantages of Using MS Office 2013
When your files and data are saved in the cloud, they're more secure than when simply stored on your hard drive. MS Office 2013 is completely integrated with SkyDrive, which means you're able to access and perform actions on your files, regardless of where you're located, as long as you have an Internet connection.
As a practical and valuable addition to the new version of MS Office, the new "read mode" will allow users to read documents in an easy-to-read environment. The only drawback is that you can't make changes to the text while you're in "read mode."
MS Office 2013 is tablet-friendly, unlike the older versions of Office. Mobile users can use the suite on their tablet without any issues or inconveniences.
In MS Office 2013, editing files is easier than ever before. In addition, you can now edit PDF files using Office, which wasn't possible in the past.
In MS Office 2013, adding videos to your content is easy; it allows you to search for appropriate videos within the software application you're using.
Disadvantages of Using MS Office 2013
While there are many advantages and benefits, MS Office 2013 also has its fair share of disadvantages.
The new user interface is overly simplistic, and many people find the simplicity lacks bulk. However, the animated transitions seem to make up for the simplistic user interface, as they're interesting and attractive.
You can add media and images to your documents with the "live layout" feature in Word 2013. However, many users have reported difficulty when adding pictures; apparently, the photos sometimes refuse to go where you want them to.
In Conclusion
The latest version of Microsoft Office comes with a variety of improvements and advantages, and only a couple of disadvantages. In conclusion, it's well worth the upgrade to Microsoft Office 2013.