Tabush Included on CRN's 2013 Next-Gen 250 List!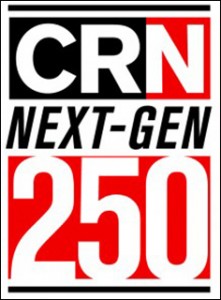 NEW YORK, NY (August 21, 2013) - Tabush, a leading IT Solutions provider serving the tri-state area of New York, New Jersey, and Pennsylvania, was honored with placement on CRN Solution Providers Next-Gen 250 List for 2013.
The goal of The List is to showcase solution providers founded in the past 15 years who have focused on emerging technologies. Placements were culled from research, vendor, and analyst interviews, as well as CRN editorial coverage. The List recognizes IT solution providers who've excelled in bringing a new approach to client support. A sampling of the 2013 Next-Gen 250 will be published in the August issue of CRN Magazine as well as on their website (http://www.crn.com); the full list can be found on their CRN iPad and Windows 8 device app.
Tabush was selected as one of the solution providers who have helped their clients by zeroing in on emerging, and potentially lucrative, technologies such as cloud computing, unified communications, virtualization, mobility, business analytics, and business intelligence. Tabush has invested heavily in services and certifications, such as customized, private cloud solutions, as a means of differentiating their organization to deliver lasting value to their customers.
Supporting Quotes
"Our cloud goes where the large public clouds don't, with hybrid flexibility, private connectivity, and most importantly, 24/7/365 management, monitoring, and customer service!" says Morris Tabush, Principal of Tabush Group.
---
About Tabush Group
Tabush Group is a leading provider of virtual workspace, private cloud, and managed IT services that specializes in technology solutions for small to midsize businesses in the fields of law, real estate, construction, investment management, and professional services. Our mission is to help organizations succeed through our passion and experience. Building upon that experience, Tabush has developed an all-in-one cloud solution called Boxtop™, which delivers all of a company's IT needs as a simple, secure, and scalable service, allowing small business owners to focus on growing their companies. Boxtop™ includes virtual desktops, cloud infrastructure, storage, backups, security, and unlimited support. Founded in 2000, Tabush is a privately held company headquartered in New York City, with data centers located in New York, Ohio, and Washington State. Additional information about Tabush and its services can be found at www.tabush.com, and additional information about Boxtop™ can be found at www.goboxtop.com.