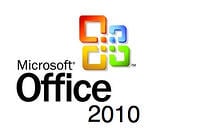 Microsoft Office 2010 contains a number of key changes that make it the definitive version of the Microsoft Office productivity suite. However, it is still a mammoth pile of code that requires work to become an expert and proficient user of the Microsoft Office suite. Learning a few key tips and tricks can greatly improve your efficiency and productivity. Here are ten of the favorites outlined by PCworld magazine, ranging from keyboard shortcuts to ways to keep tabs on your social networks.
Review the top Microsoft Office tips and tricks
Are you in need of a trusted Microsoft Office professional? Give us a call and book some time for us to sit down and review your Microsoft Office support needs. We are here to help you with all your Office needs.