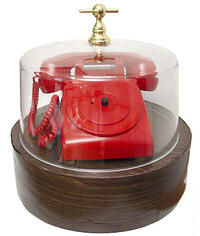 Businesses across the country continue their march towards full adoption of cloud services enabling them to reduce technology expenses, increase efficiencies, boost productivity and always have the latest software to power their business.
Companies today have their backup and business continuity solutions hosted in the cloud. They may have moved their Microsoft Exchange Services to Office365 or some other Hosted Exchange solution and continue to collaborate online with Microsoft SharePoint online.
What is the next piece of your business that can be moved to the cloud?
Hosted cloud telephone services or officially known as Hosted PBX solutions are nothing new. For many years, Hosted PBX companies have dotted the Internet landscape, some struggling through the early years where poor Internet service and challenges with the technology forced Hosted PBX pioneers to shut their doors prematurely.
Today, the technology has now caught up to the needs of today's business. Hosted PBX and Unified Communication solutions in the cloud require robust infrastructure in order to maintain the quality of service required for voice over IP services.
What is driving business to hosted PBX technologies?
Hosted PBX solutions provide business with an immediate reduction in operating and capital expenses. CapEx expenses are eliminated and OpEx expenses are greatly reduced.
Access to the system from anywhere. Companies can increase productivity and streamline collaboration with cloud-powered communications. Telecom solutions in the cloud allow business to access their clients and employees regardless of location.
Cloud PBX solutions offer the latest in technologies including remote call management, voice messaging and other features such as voicemail to email, all at reduced costs when compared to traditional unified communication solutions.
Like other cloud technologies, cloud PBX solutions offer scalability, allowing a business to scale up or down with ease and reducing expenses when usage is slow and enabling quick ramp up as the company grows.
Cloud PBX and Unified Communication solutions are now ready for primetime. Is your business looking for a new phone system or unified communications solution? Our team of IT professionals can provide you with the right information allowing you to make an informed decision on whether a cloud-based telephone solution is the right direction for your business. Contact us to book a meeting today.