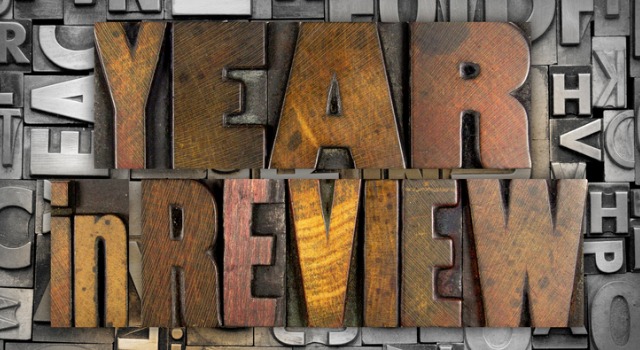 Once again, I'm amazed at how quickly the past year flew by. At our annual company holiday party in December, I continued the tradition of presenting the 'State of the Company' speech to our team, the theme of which was progress and growth. While 2016 was a year of celebrating great accomplishments, 2017 was exciting in different ways as we faced new challenges, set ambitious goals, and reached new heights.
The Stats
Numbers don't lie and we're once again proud to showcase some of those figures. Security is of utmost importance. The continued R&D in our IT security stack is once again evident in a near zero infection rate across our clients. When it comes to critical support tickets (meaning a system or network-wide outage), our maintenance and monitoring systems helped reduce the number of incidents by 21% and our average response time to such incidents continues to be less than five minutes. Our onboarding process, which is used to ensure that new clients are properly transferred into our management and support model, once again evolved. By investing more time and due diligence up front, we have seen a much smoother transition for the clients, resulting in fewer support tickets in their introductory months with us.
September reminded us of the need for disaster preparedness when it comes to protecting our businesses from nature's wrath. Thankfully, none of our clients were directly impacted by any of the 2017 storms, but we have been diligently reviewing each of our clients' disaster recovery plans and ensuring their systems meet their needs.
Boxtop and Cloud Growth
As technology and connectivity improve, cloud continues to make more and more sense for businesses. Many software vendors, from Microsoft to Adobe to Oracle, are focusing their efforts on cloud offerings rather than on-premise solutions. As an IT partner to our clients, our focus is on what is best to help their respective businesses succeed, regardless of the platform. On-premise equipment still makes sense for certain situations, but the cloud is rapidly gaining market share.
The year 2017 was monumental for Boxtop as we grew more than 200% from both new and existing clients. As performance continues to be one of our primary motivations, we added two new supercomputers and a new all-flash storage system to our private cloud. Both of these improvements contribute to maintaining Boxtop as one of the fastest virtual desktop platforms on the market, rivaling, if not surpassing, the speed of desktop computers. We're proud to have achieved 100% uptime for Boxtop in 2017 – up from 99.95% in 2016 – and hope to maintain our high standards in the coming year. Additionally, we will be introducing improved two-factor authentication and SD-WAN options in early 2018.
Team Growth
We welcomed seven new team members to Tabush Group in 2017. Eury Vargas joined our network support team; Tony Buckland, Jason Davis, and Francis Nunez added capacity to the desktop support and helpdesk teams; Deborah Kaplan joined as our Director of Marketing; Albert Vilar as Director of Service Operations; and Brigette Villanueva in the administrative department. They all bring tremendous talent, experience, and passion to our team, and I'm excited to see them help us achieve great things.
Communications
In 2017 we participated in seven industry events, presented content and thought leadership on topics including cybersecurity, disaster recovery preparedness, and cloud to audiences from 10 to 200 people across the country, and published a wide range of blogs, newsletters, and other content. Our strategic partnerships enabled us to reach new industries and geographies while gathering intelligence on how to continue to improve our IT solutions and better meet our clients' needs.
Thank You
As we kick off 2018, we reflect back proudly on all that we accomplished in 2017 and hope to raise the bar once again. We look forward to continued development of our team and the services we deliver to our clients. And of course, thank you to our clients, for putting their confidence in us and giving us the ability to prove ourselves day after day with every challenge that arises. As always, we reminisce about the past and look forward to the opportunities and challenges that the future may bring.
Wishing everyone a happy, healthy, and prosperous 2018!