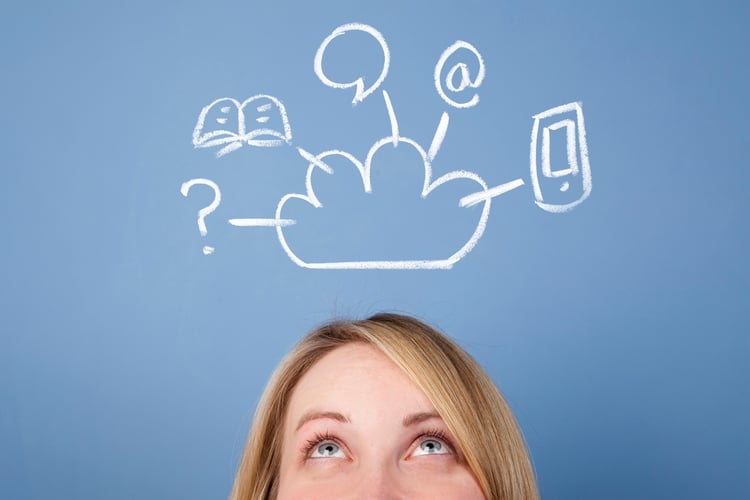 I'm often asked: "Are all types of cloud made equal?" The simple answer is: no.
There are many different types of cloud services, and like any other service you utilize for your firm, not all service partners are the right fit for your firm and needs.
To make sure you select the right cloud service and partner, it's important to ask the right questions.
How long has the cloud service provider been in business?
In the technology space, there are a lot of firms that have a good product or service, but may not have a long business history. Having a long business history is not essential, but it means you should look further into the finances, founders, history of the company, and its focus. Moving services to a cloud partner is a process. You don't want to complete this only to have to perform the process all over again in 12 months due to a firm winding down.
What is the cloud service provider's history in delivering support services to firms of your size?
Even the best cloud services will have issues – after all, its technology, and if there's one thing we know for certain, it's that technology breaks. Therefore, one of the most important factors to consider is whether the service provider has the structure, ability, and experience to provide the support required, at the time it's needed, to resolve issues in an effective and efficient manner.
What integration and implementation costs are associated with the cloud service?
One of the great advantages, of using cloud services is that it means attaining the solution you require for a simple monthly fee. For many cloud services there is little or no upfront investment. However, for many cloud services, especially ones linked with intrinsic aspects of your firm's business, there can be a relatively substantial upfront investment which can include consulting, migration, and integration costs.
What does the cloud service need to be able to do, and how do you need to able to use it?
At the end of the day, each cloud application or service is valuable if it fulfills a business need. The first mistake many make is to not take the time to really look at their needs beyond the 10,000' level. One thing you should always do is build a formal (not necessarily complex) requirements list. For instance, if you're looking for a case management platform, look at the key work flows that are involved in managing a case as it's created, worked on, closed, and then revisited. By taking the time to do this, you will identify the tasks and processes performed to complete these work flows. Once you've identified, you and your team should review to see how you would like to refine each one and how you would like the application to improve each one. From the results you can build your requirements list. As you start to review each cloud service, you will then have a formal document to measure each system against.
Does your cloud service ever have any issues/downtime?
If the cloud service provider tells you that it has 100% uptime, move on. EVERY service has had, or will have, an issue at some point.
What's behind the curtain?
As per above, the reason cloud is a great option, especially for a small to mid-size business is that the investment made, the technologies used, the expertise behind the right offering, provided by the right provider, allows your business to utilize a solution that would not have been a fiscally feasible option 10 years ago to purchase, manage and maintain. However, as per above, not all providers are created equal. It's important to know what ability the cloud service has to function when parts fail, how the data is backed up and how often, in the event of an outage (yes, the cloud has outages too!) what is the process in place to allow for continued service OR to return the failed service to operation as soon as possible. Plus, most cloud services are very easy to enter, however, you should be aware how you can remove your business from the cloud provider, i.e. what is the exit plan?