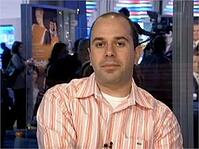 I cannot believe it's December already, and that in just a few short weeks, we will be in 2013. 2012 was a big year in IT, and for all of us in general.
2012 saw the emergence of "Tablet Wars". In a market where the iPad was once the only real contender, Amazon, Samsung, and others are now giving Apple a serious run for their money. The same holds true for Smartphones; up until a few months ago, the Android scene was pretty much a mess and there was no real competition to the iPhone, but lately Samsung and others have gained traction and market share, all while the Blackberry platform continues to dwindle. I believe as of last week their market share had fallen to under 2.5%, and it seems like BBM long ago lost its status as the "cool way to communicate", only to be replaced by WhatsApp, iMessage, and Instagram. .
From a more corporate IT standpoint, we are seeing a huge trend in BYOD, a move which we have always supported. Windows 8 arrived, but as always, we are sticking with tried and true technology, not just upgrading our clients for the sake of being on the "latest and greatest".
Most recently of course, 2012 saw Hurricane Sandy beat down on NY and NJ like nothing most of us have ever seen, and hopefully we will never see again. Many of our staff, friends, and family were affected, thankfully all of them have recovered or are in the process of recovering. From an IT perspective, Sandy affected many of our clients – either with an extended power loss, facility damage, and in a few cases, damage to their servers and networks. Fortunately, our datacenter and cloud services remained online throughout the storm and days following, and our amazingly dedicated team sprang into action to help each client restore services and systems as quickly as possible.
On a larger scale, Sandy seriously damaged much of NY's internet and cell phone backbone infrastructure, including the buildings and underground fiber cables that carry our web, email, voice, and text messaging traffic. Many buildings which were thought to be "unsinkable" sustained outages, some of them lasting more than 24 hours. This was truly a wakeup call to businesses, building owners, and local government.
From the Tabush standpoint, I'm proud to report that 2012 was a good year for us. We improved on our staff and processes, developed more and better services for our clients, and completed a number of selected projects. More importantly, our client feedback ratings went up, and if our clients are happy, then we are happy. I'm still working on my list of goals for 2013, and expect it to be a great year.
Wishing everyone a safe and enjoyable holiday season, and a Happy New Year.
Morris Tabush
Tabush Group
212.252.0571