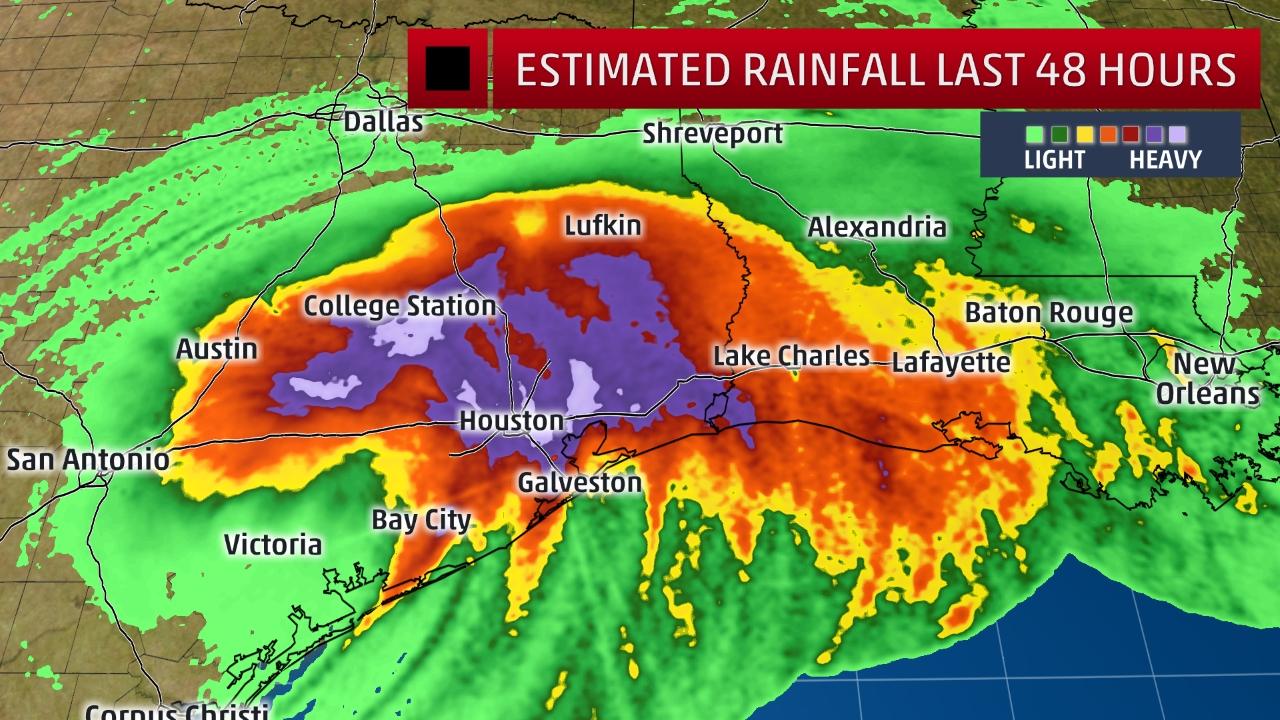 To clarify the title of this post, I'm referring not to clouds up in the sky, rather the ones that live here on land, in data centers across the country and around the globe, and store our digital lives, from music and photo collections to critical business information and applications, better known as cloud computing.
As I write this, Tropical Storm Harvey continues to pound Houston and other areas of Texas, displacing hundreds of thousands of residents, causing billions of dollars in damage, and shuttering businesses large and small. Unfortunately, severe weather seems to cripple a major U.S. area every 2-3 years, and this pattern seems to be getting more frequent, not less. In fact, just ten days ago on August 18th, The Weather Company warned of "higher-than-normal landfall risks in the northeast U.S." for hurricanes this season.
So what does all of this have to do with cloud computing?
Quite simply, businesses need to start moving more of their IT to the cloud in order to protect themselves from natural disasters and ensure their continuity and resiliency. In other words, they need to be prepared to weather the potential storm. My concern is mainly with small businesses – those with under 100 employees, who may have their data sitting on desktops and servers in buildings which are inaccessible, damaged, and potentially flooded. Without their client & financial information, communication tools, and other critical data, what does the future hold?
The good news is that in the past ten years, what's available to businesses in the cloud has become more functional, more attainable, and more affordable. Today, in 2017, every business should be at least somewhat in the cloud.
At the very minimum, companies need to have their data backups and an email continuity solution both in the cloud, ensuring that should their office(s) be affected by a storm or other disaster (lets not forget about fire, theft, crashes, and malware), they have the ability to communicate with their customers, suppliers, and employees via email, and that their data – the information that's the lifeblood of their company – can be recovered and restored so they can reconstruct their business.
Ideally, companies should look for ways to move their production environments to a secure and managed cloud environment. By this, I mean rather than having a backup copy or alternative workaround for an on premise systems in the cloud, they should take advantage of cloud options for moving their entire IT infrastructure. The technology exists today to move phone systems, data storage, email, and line-of-business applications to the cloud (including applications whichare not built for cloud); in fact, many companies are even moving their desktops to the cloud using Desktop-as-a-Service, something we are proud to be offering since 2015 with our Boxtop platform.
Moving to the cloud has many advantages beyond simply protecting your business from a natural disaster; cloud is often better performing, more secure, more scalable, and even more cost effective than the traditional on-premise alternatives. More importantly, they are managed by companies who focus on supporting IT and cloud systems – giving business owners and administrators one less thing to worry about. Moving to the cloud should not be looked at as a necessary means. Unlike an alarm system or backup drive, cloud can also be a tremendous enabler for small businesses to focus, scale, and grow.
I don't like to just write about cloud – we practice what we preach. At Tabush Group, all of our core data, applications and desktops live in our Boxtop cloud (which is in secure datacenters across the US). Our phone system is provided by a third party cloud provider (as we're not in the voice business), and our PSA and CRM systems live in their respective providers' clouds. As we are based in New York, when Superstorm Sandy struck in late 2012, our business was able to continue throughout the days and weeks that followed. Employees who couldn't make it to the office were able to work remotely, and clients who needed us more than ever, were able to reach us. Our cloud systems have proven themselves many times since then, through smaller weather events, snowstorms, transit problems, and other events beyond our control.
With regards to Tropical Storm Harvey happening in Texas right now, our thoughts and prayers go out to the victims who are affected and the thousands of first responders and volunteers who are helping them. Once the storm passes and waters recede, homes, lives, and businesses will need to be rebuilt. Technology can be one of the greatest assets in all of these areas, lets hope it is used properly.