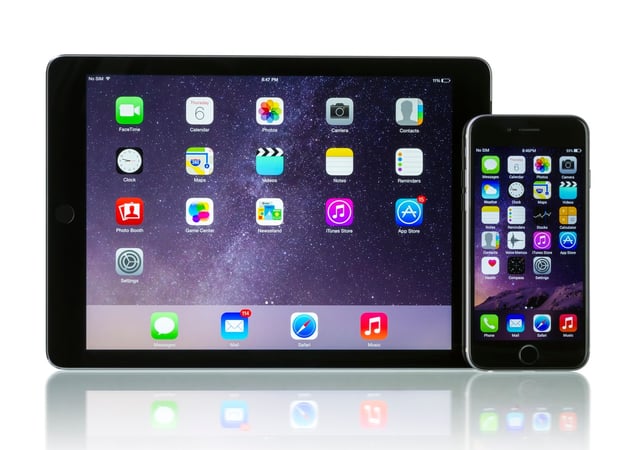 These days, I'm not just the founder and president of Tabush Group, but I'm also the co-founder and a board member of Bill4Time, a volunteer for several non-profit organizations, CTO for all the electronics in my household, and tech support for my immediate and extended families.
Most of my work is done on Boxtop, our all-in-one cloud IT solution (yes, we're our own customer), which I can access from any internet-connected device. When on the go, I very much rely on my iPhone and iPad.
In addition to being able to access everything work-related securely via Boxtop, there are also a few apps that I consider to be lifesavers when it comes to productivity, so I thought I'd share my current favorites. (FYI: these work across all platforms, with the exception of Scanbot).
Microsoft Office
Microsoft Office dates back over 20 years, but it's still the king when it comes to document creation, spreadsheets, presentations, and email/contact/calendar management. I use Microsoft Office 2013 within our Boxtop Cloud and spend a good portion of my day analyzing data in Excel, communicating with our team and clients in Outlook, or creating documents in Word. Office 365 shows much promise with its collaboration and cloud features, but for now I'm still very comfortable with (and fluent in) Office 2013, so it remains on my system.
Evernote
Almost everything that I do ends up one way or another in Evernote. Notes from business meetings and phone calls, ideas that pop into my head, drafts of blog posts (this one included), random to-do lists, and anything else that I need to jot down while on the go or at my desk... I've got my notes organized into notebooks and tagged, and Evernote is synced across my Boxtop as well as all of my devices (laptop, iPhone, iPad).
Basecamp
Between all of the departments I oversee at work and a few out-of-work activities, there are a lot of projects going on, tasks within those projects, notes, discussions, and people working on all of these efforts. Basecamp is my favorite system for collaboration, including keeping track of everything that's going on, who is responsible for what, and all of the updates from everyone. It's super easy to add tasks, get update notifications, and keep everyone's comments organized. Every morning, Basecamp sends me a daily digest email, which is an easy to follow snapshot of what's going on across all of my projects. (If you haven't yet, be sure to also read my Ode to Basecamp post).
Scanbot Pro
Receipts, invoices, and hand-written notes (yes I still do those) all get snapped with my iPhone camera, automatically cleaned up to look like a scan, and saved into Scanbot Pro. From there, they can automatically be uploaded to over a dozen cloud platforms. I have mine set up to go to Evernote where my scans get filed and, thanks to optical character recognition (OCR), they're searchable so I can always find what I need without sorting through stacks of paper.
RoboForm
I have over 100 sets of credentials for various websites, some of which I use daily, others once a year or less. RoboForm not only remembers every single site's login and password for me, but it automatically logs me in, fills forms, keeps everything secure with one master password, and syncs across all of my devices. Plus, it allows me to keep notes password protected with sensitive information that I may not want in Evernote or in my iPhone notes.
Thanks to all of these apps, both my very busy work and personal lives are kept very well organized, and if you aren't using any of these yet, I hope you'll find them helpful as well. Let me know in the comments if there are any others you'd recommend!
You may also be interested in: