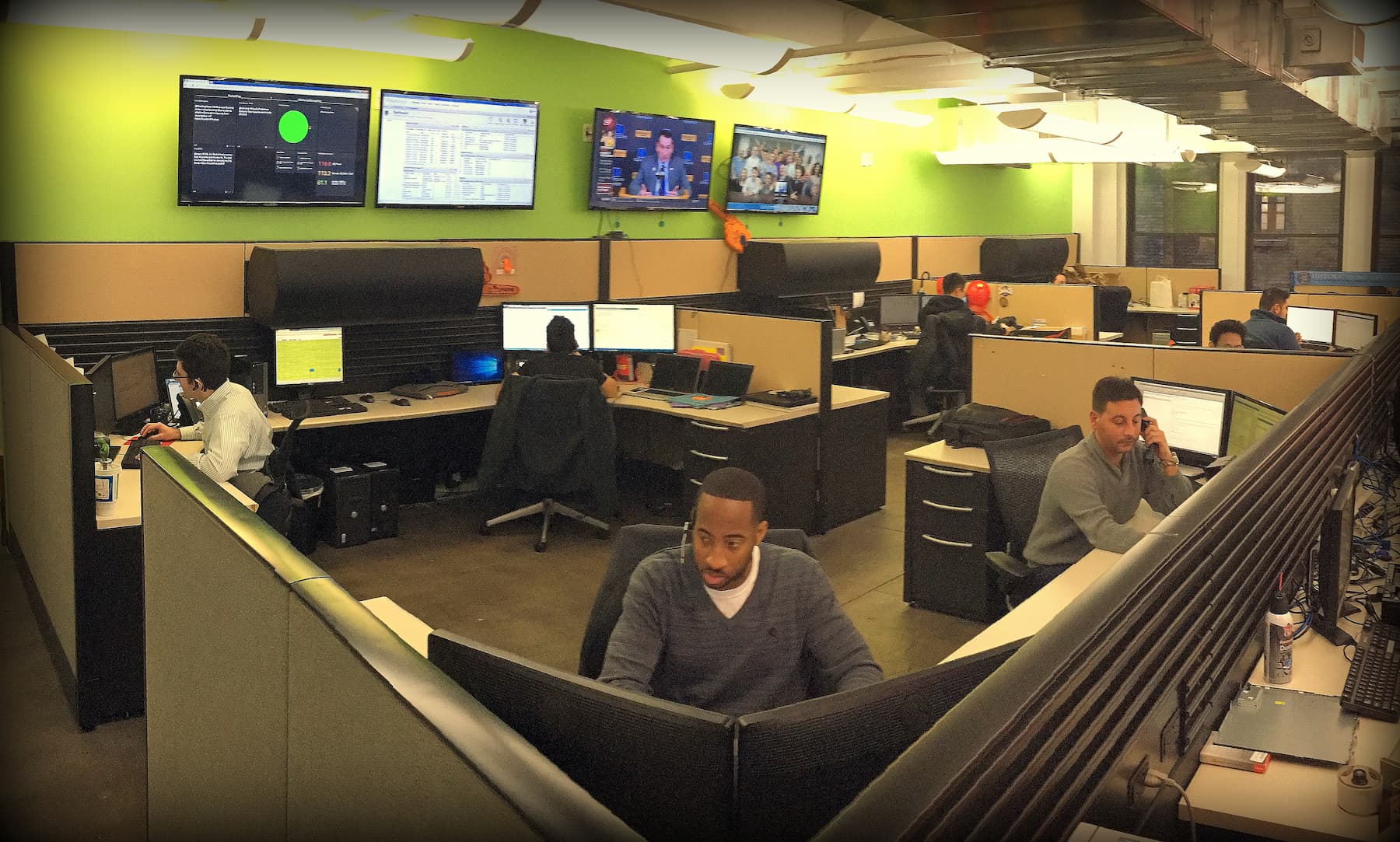 As an IT Managed Service Provider (MSP), the largest, and most important, group in our company is our technical services team, which is made up of different types of support engineers.
Standard practice in the IT industry is to group IT engineers into different levels. Level 1 is typically on the front lines, answering calls, solving desktop and end-user issues, and when they can't figure something out, they escalate the call up to Level 2, and then to Level 3, who only work on the most critical or severe issues. I'm sure many other support-related teams are organized in a similar way.
At Tabush Group, we used to do the same thing, but in 2014 we decided it was time for a change. Here's why:

Typical Problems with Levels in Customer Service Teams
Being in the IT support industry, most requests we get are obviously very important to our clients, as they're affecting their ability to work.
Urgency, Escalation, and Client Experience
The typical Level 1 tech support engineer may be perfect for simple administrative tasks such as resetting a password or installing an application, but once things don't go exactly according to plan, or troubleshooting needs to be done, the escalation process begins. Escalation means the issue (and thus the client) need to wait while a Level 2 tech is located and debriefed on the situation.
Because many issues are worked on without keeping the client on the phone (or, in some cases, in person), the escalation points (Levels 2 and 3) may only have a secondhand understanding of the issue, which can affect their ability to solve it.
Finally, aside from the problems the client would experience, and the delays, another challenge we faced is that nobody wants to be Level 1 forever, which led to a very high turnover as techs looked to advance their careers.
What We Discovered Through a Continuous Improvement Exercise
At Tabush Group, one of our core values has always been to constantly improve. So, in 2014, we took a hard look at how our team was structured and made a few key discoveries:
Level 1 Support Isn't Any Easier Than Level 2 or Level 3 Support
Level 1 techs often handle end-user issues, which can be anything from user error to a program, device, or service that only the particular user needs (and isn't part of the company standard), to hardware malfunction or more. A minor issue may actually be urgent due to a deadline. A user may be emotional because of a variety of issues, including stress. Or, there could be other non-technical factors involved.
Servers, on the other hand, usually have fault-tolerant systems, are not tampered with as often as desktops, are pretty reliable if they're setup properly, and, of course, don't get emotional.
In short, being a Level 1 tech is in fact no less easy than being a Level 2 or Level 3 tech. They just require different skill sets.
All Issues Are Equally Important
Issues are issues, and desktop ones are not necessarily less urgent than server ones. A server issue may be just a warning which is not actually affecting any users, while one desktop being down may seem unimportant, until you learn that that desktop is the only one from which payroll can be run, and if it's not up in two hours, paychecks won't go out on time!
Our Level 1's Were Never Level 1's
When interviewing for new Level 1 and Level 2 techs, we realized that the standards that each company holds their "levels" to were completely different, and our Level 1's were on par with most of our competitors' Level 2's, and our Level 2's to their Level 3's.
A Stronger Front Line Makes Everyone Happy
Great people (our clients' employees) deserved to work with great people (our staff) right away – not after waiting on hold or having their call escalated. Remembering that a fast and great response is one of the fundamentals of our business, we decided that we needed stronger engineers on our front lines, dealing with issues that directly affected our clients' end-users.
A New Technical Support Structure: Desktop vs. Network
So, in 2015 we eliminated the titles of Level 1, Level 2, and Level 3 techs. Instead, we formed two teams: Desktop (dealing with issues or equipment that sits on a person's desk or pertain only to that person) and Network (for everything that was bigger than one user, such as servers, LAN, cloud, etc).
We announced the changes in our technical services structure to our team. They all appreciated that our leadership recognized that each one of them had challenging and important jobs to do, and that one wasn't necessarily easier than the other.
The Results
During the course of the year, we immediately saw positive results from our restructure. Turnover lessened and we were able to promote and keep better engineers on the desktop and network teams. Client issues were resolved much faster, with better response and ticket closure times.
Most importantly, all of this meant a happier team and happier clients!